Zazmic is a group of 250+ developers, designers and
growth hackers that support any stage of business growth
We provide technical and marketing execution to fortune 500s and fast growth garage startups.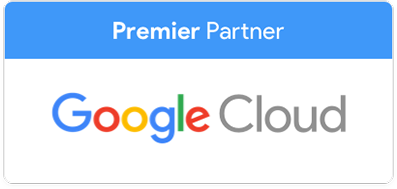 Your business transformation starts here
START OR GROW A PROJECT
Learn more how Zazmic can help you create your product and help market it or be the support system to provide the same to your clients under your name.
Startup
Select
Agency
Select
Enterprise
Select
Alban Dumouilla
CTO at Daylighted Inc.
Great engineers that listen, discuss and smoothly build the right solution for your product. Zazmic clearly cares about its customers!
David Meyer
Founder & CEO, Adopt-a-Pet.com
Zazmic Finance helped educate my management team and keep them on top of their organization's finances.
Blaine Zuver
CEO, TotalAdventure.Travel LLC
Incredible teamwork, feeling like my own programming department. Everyone on the project all day, every day. Responding immediately to all concerns. My vision was carried out exactly, but with significant improvements from the team.
Pierre Schwob
Founder & CEO, Context U
Zazmic Finance was invaluable in helping us put together an investor-friendly business plan that reflected the value of our company.
Richard Ariens
CEO, Mercury Financial Trade Credit
Creativity, Design, Technical abilities; Zazmic has it all. They help us not only with our product but they were each steps of the way as we were raising money.
Linda Shore
Executive Director, Astronomical Society of the Pacific
Zazmic Finance is our CFO, strategic advisor, international business development hand, and so much more.
Pierre Schwob
Founder & CEO, Context U
Our company has had since January, and still has, an excellent working relationship with Zazmic. Their design and engineer teams are world-class and very affordable. We maintain daily video chat meetings with them and the atmosphere is always cordial. Their deep knowledge is extremely useful (particularly with the latest stack advances) and the environment is always productive. We highly recommend them without any reservation.
Jon Buehler
Founder & CEO, SkyDeep
They helped me design my investor presentation for maximum impact.
Amber Higgins
President, PeopleFinders
Zazmic is a productive extension of our software engineering and data engineering teams, affording us the ability to expedite multiple product launches. The team's responsiveness and problem-solving viewpoint is refreshing, and a pleasure to work with.
Ian Berry
Founder & CEO, Berry Good Products
I can't express how much we appreciate Zazmic Finance's guidance. We learned a lot through the process, and got a great investor deck that we couldn't have done by ourselves.
Zazmic had been instrumental in supporting our startup. Not only has Zazmic provided us with excellent developers - women and men, Zazmic also sponsored one of our events aimed at women in tech and marketing. Zazmic has a team of creative and highly skilled experts across app development, website development and marketing campaigns. Thank you for the high touch service, excellent communications, and flexible contract arrangements.