When you have a startup, every detail matters to your ultimate success, but there are certain pieces that you simply cannot lack if you want to transform your vision into reality. With 18 years of technology management experience in leadership roles in the software, open source, and AdTech industries, what I learned from leading product teams is that building exceptional products starts with a strong technological foundation. Yes, most startups, whether purely "tech" or just "web-based", need technology. 

Not surprisingly then, a large set of entrepreneurs are techies. Why? Because our technology-oriented world is way harder to navigate for a non-tech person. Eventually, my idea of Zazmic as a multi-platform hub grew from the vision to help company founders of various educational and professional backgrounds build products and grow businesses with on-demand resources. In a way, we empower non-technical founders to succeed, because, for them, it's not about coding… Even though it is. Born in the attic of my San Francisco house (in the best traditions of Silicon Valley startups) back in 2012, Zazmic has grown into a global service provider, and here's what we've learned along the way:


Development Has a Huge Impact on Success
During the early stages of a startup, founders need more than just a great idea. Many of them have excellent products or the ability to solve customers' pain points as never before (aka "targeting a market need", the biggest determining factor for a startup's success or failure), but they lack the resources necessary to make their idea reality. The choice of employees is crucial to the venture's success. For a strong product company, you need to hire strong engineers, experts in the development and passionate about your vision. The right dev team comes with the right tools, from the software that runs the business to the coding that helps build the actual product, tools that are both sustainable and scalable to help founders create businesses that are easy to move from those early years into the future of the company.
Harvard Business Review discovered that startups are often more successful when at least one founding member spent some time at a tech company before embarking on their startup's journey, and there's a good reason for that. Technology allows incredible growth and possibilities for bringing innovation to the market, as well as ways to retain customers. That's the idea behind Zazmic: empowering founders and their teams with the tools and expertise they need to be profitable and move forward.
Why Startups Fail
A significant number of startups die every day, and there are a few primary reasons for startup failure. Among the most common, according to CB Insights, are lack of actual market need for their product and lack of money, cited by 42% and 29% of founders respectively. Unfortunately, however brilliant the ideas they want to introduce to the world are, 23% of startups fail because of the wrong team, with founders often literally lamenting that "I wish we had a CTO from the start". A similar point was once explained by Derek Sivers, an American entrepreneur and founder of CDbaby: "To me, ideas are worth nothing unless executed. They are just a multiplier. Execution is worth millions."

Simply put: an average tech founder is likely to be better-versed in business than a typical business person is technically proficient. As a result, insufficient leadership lacks the experience and knowledge necessary to handle the technological and other factors essential to take their startups to the next level. Torn between the necessity to finally bring tech in-house and inability to assess the engineering talent they need to recruit, non-coders are left in a hard place. This is one of the main challenges that founders without expertise in software development face, and that's where Zazmic can make a difference.


The Zazmic Difference
At Zazmic Inc, we started with the goal of filling in that critical gap for business-trained founders who simply lack the ability to develop code quickly and effectively. From the beginning, we've stepped in as the silent partners who provide that next level of experience and a particular technical expertise in a wide range of areas, from mobile & web design and development to AI, Machine Learning, IoT, and Blockchain, representing most in-demand (and scarce!) programming skills asked for by businesses.

However, most importantly, Zazmic is meant as that very team, which, from the non-technical founders' perspective, doesn't fall on them as a burden of constant control and interference, but rather can be fully trusted and guided where possible. With the growing need for a "one-stop-shop" kind of service provider among startups, my team and I felt the capacity to fulfill, and surpass the demand, by introducing a multi-fold model of continuous startup support, from idea to execution and beyond. In other words, we take the responsibility to cover every stage of your company's growth, whether it's fundraising, financial management and business planning, product development and technical support, or product launch and user acquisition, while you focus on your core business objectives.
Being a startup person myself, I brought my own entrepreneurial experience to the table to make Zazmic a hub for all on-demand CTO, CMO, and CFO solutions, providing answers that help get an organization on the right track and keep it moving smoothly on the way to its goals. Entrepreneurship can't be all easy, but Zazmic represents what the market has been long looking for: a set of tools to solve founders' pain points that let them shift energy to be maximally productive in their main role.
As a co-founder & CTO of Zazmic, I teamed up with some best in the industry technology, digital marketing, finance, legal and sales leaders, and work with more than 200 committed certified specialists, to build up hospitable space where founders, with nothing more than an idea, get empowered to accomplish their dreams.
Some words from Valerie Orsoni, an entrepreneur, writer, lifestyle coach & creator of LeBootCamp.com: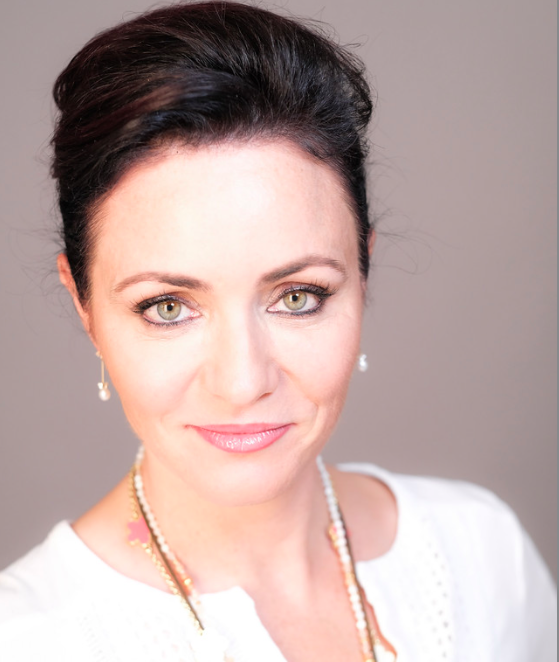 "Zazmic team has been a powerhouse behind our online marketing going from a poorly managed SEM approach to a well-rounded online marketing strategy. Their work did not stop at implementing keywords that work but they also analyzed our sales process to generate a fully fledged audit on what could be done to increase our sales. I can safely say that Zazmic is becoming a critical part of our growth strategy."