Remote team management is one of the hottest trends for companies in a wide range of industries. Employees appreciate the flexibility that allows them to work from anywhere, at times that are convenient for them, while employers love the ability to bring together diverse teams from wide geographic areas that have the skills they need to accomplish incredible projects. That doesn't mean, however, that remote team management is without its problems. In order to make the most of your remote teams, try these six key tips.
Tip #1: Hold Regular Meetings
Unlike traditional teams, remote teams may struggle with communication. Since members of the team aren't located in the same office, it's impossible to just stick your head in and get a quick answer to a question. Remote teams, therefore, must conduct more regular meetings to keep everyone on the same page. Choose a software that allows everyone to meet in a virtual "conference room," with screen sharing software and options to share documents and other key data. Make sure that your virtual meetings are useful and effective: you can schedule regular check-in meetings or simply hold meetings when there is something to convey.
Tip #2: Set Clear Tasks
When there isn't clear communication for remote teams, your teams can be left with a lack of understanding of the expected result in the project. Clearly setting tasks and allowing employees to know exactly what is expected of them can make it easier to improve communication about this vital factor.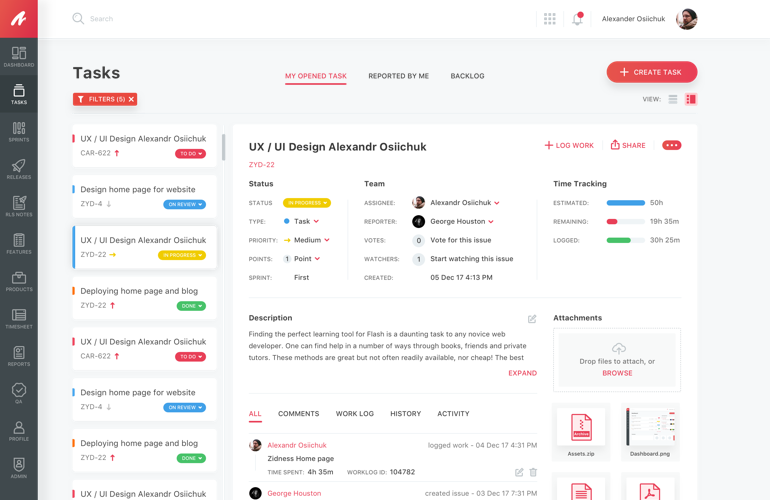 The Tasks feature in Z-Stream, for example, makes it easy to clearly designate which members of the team are supposed to work on a specific area of the project, what the outcome should be, and how it's expected to integrate with other areas of the project. This tab doesn't just allow you to create a task and set deadlines, but it will also allow you to attach necessary files, estimate time, set priorities, assign responsible people, and more.
Tip #3: Plan Your Work
Proper planning can significantly change the way you look at your projects—especially when you're working with a remote team. With a plan, you'll know exactly how each member of the team needs to proceed. Planning before you begin a project can keep each aspect moving much more smoothly. Not only will you have an adequate workload for everyone, which means remote team members won't be left scrambling to keep busy, you'll also have a clear understanding of who is in charge of what and what your deadlines look like.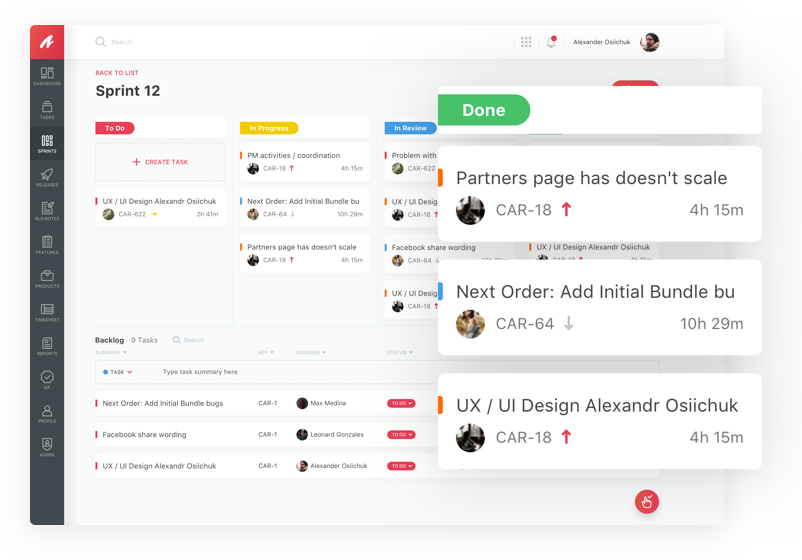 Planning is made easy when you use Z-Stream! With organized Releases and Sprints clearly visualized in a Gantt chart, it's easy to see what each member of the team needs to do next.
Tip #4: Create a Company Culture
Corporate spirit can change the productivity of the entire team—often for the better. Unfortunately, it's not always easy to create a strong corporate culture when your team works remotely. Make sure that you have a clear company culture in place for your team members. Your company motto and mission statement can help shape this culture, but so can the way you choose to treat and reward your remote employees. Offer rewards for quality work that is completed in a timely manner, promote from within, and make sure that the members of your remote team feel valued for their time and effort.

Tip #5: Exercise Control
Employees in remote teams need to feel a balance between their feeling of freedom and empowerment and the sense of responsibility they have for their part in the team. It's important to build trust relationships within the team. At the same time, however, you need to exploit tools that show the productivity of both the team as a whole and each of its members. Like any team, it's important to see what each member of your remote team is able to accomplish and how they're contributing to the company whole.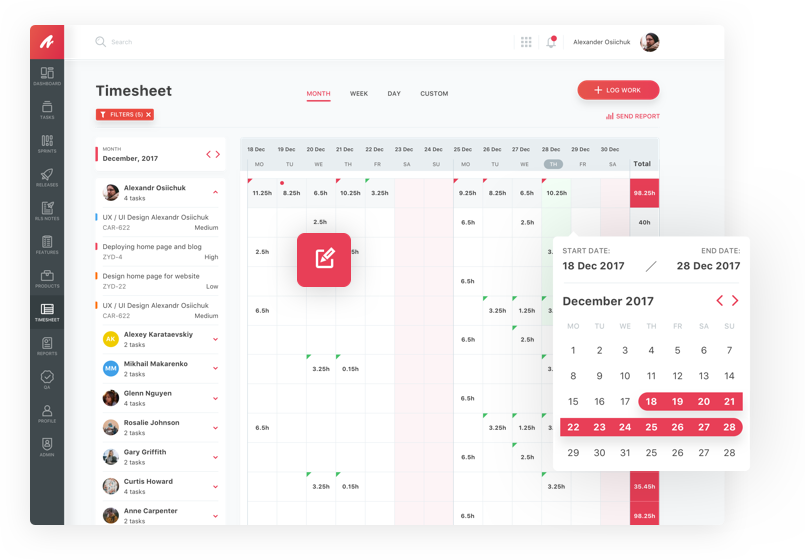 Z-Stream makes it easier to monitor what tasks each team member is completing as well as what they're expected to do, how they're interacting with other team members, and how those contributions matter in the big picture with the Release Notes and Time Sheets features. 
Tip #6: Provide the Right Tools
Teams—especially remote ones—need effective tools that work for them. They need all of their data stored in one place, so that everyone has quick access to it. They need a strategy for communication that makes it easy for team members to share information, rather than getting confused by a string of apps. Choosing a single app is the most effective way to streamline project management for your remote teams.
If you're looking for an app that will streamline the way your remote team interacts, try Z-Stream. This amazing project management app combines all the features that you need to manage your team in one clear package. Even better, Z-Stream is easy to scale for large teams, small ones, and everything in between. Ready to learn more? Check out your free trial today.