Designing an advanced social network for
proactive professionals and start-up founders.
What is Numa ?
Numa is a virtual space for successful teamwork. This service allows users to perform the following actions:
start a new project

find a perfect mentor

plan a staff meeting

create a timetable

send a report

communicate with all team members

find an employee or a job.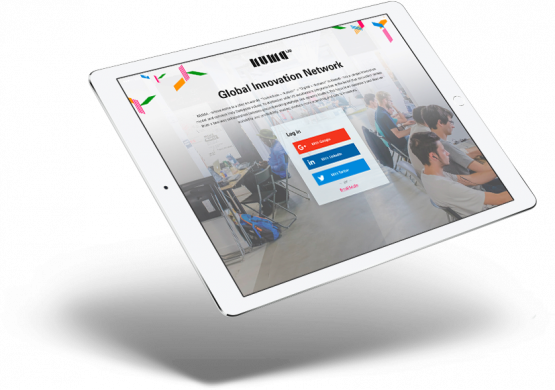 Tasks and strategy
Nowadays people communicate with each other all over the world. There have been lots of social
networks created for different purposes. Numa aspires to create a space for distance
teamwork. We helped bring to life a project which helps people work together regardless of
distance and borders. It is a unique tool for better business synergy.
Determination
Meetings are one of the most important parts of successful teamwork. Our aim was to build on an opportunity for every user to create a staff meeting.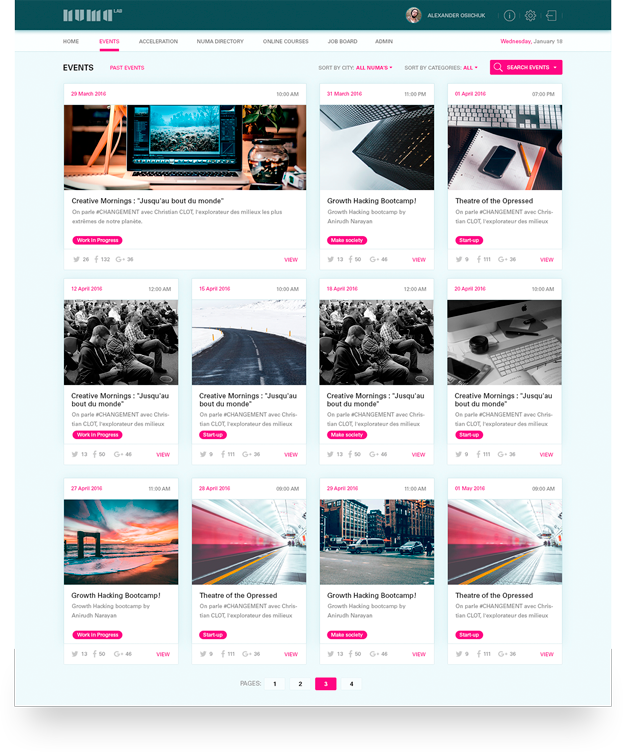 This handy feature with user-friendly interface allows co-workers to organize a get-together in a few clicks. From the beginning, we decided to use bright and light color scheme and leave a bit of breathing space. We hope it makes workflow much easier. No superfluous details, only the necessary features.
Acceleration
An intuitive and user-friendly interface has been created purposely for quick
communication and staff announcements. It also allows users to create tasks and
leave comments.
Directory
Every user can search and choose a person from the list in a catalog. The search is very easy to use. Cards provіde brief and pertinent data about each employee. For greater efficiency, Twitter and LinkedIn links have been added.
Online Courses
A smart bonus for a regular user is that there are free online courses provided. Numa cares not only about successful completion of tasks, but also about professional and personal development of a team.