CONTEXT IS
The Open Ontology Project
What is ContextU?
Who do you think lived at the same time as Pythagoras?
(Answer: Buddha, Confucius)
Context is everything. There is more information in the modern world than a person can comprehend. According to IBM predictions, information soon will double every 12 hours. What do we do about it?
Open Ontology Project (OOP) created ContextU to provide accessible context by using a knowledge map. It helps to navigate through the information. The goal of OOP is to visualize dynamic context that surrounds information. The project consists of works of Nobel laureates, Stanford professors and individuals from all around the globe. OOP invites academics, teachers, and students to join in and share human knowledge.

Context transforms information into knowledge.
A few words about design
The ContextU website is a result of hard work of qualified experts. Our goal was to create an application according to specific requirements in a short term. After a research and a brainstorming session, we found a solution.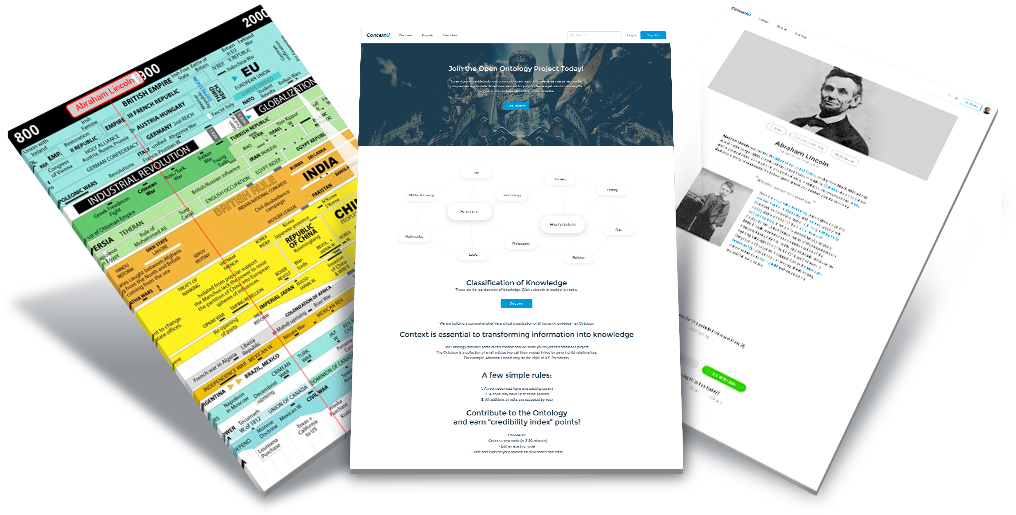 Everything was created from a scratch. The database structure is actually a hypergraph which was made with using of MongoDB (document-oriented database program).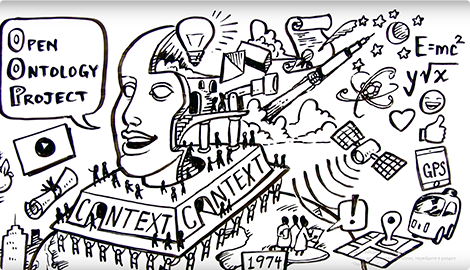 The main features
Articles are relinked automatically.

There is a strong protection against damage of database.
Registration
A new user must choose the type of account:
Normal
user creates and publishes nodes if they are accepted by majority vote.
Teacher
creates classes and publishes students' nodes.
Scholar
should pass an exam to be allowed to publish nodes which other 
users can edit.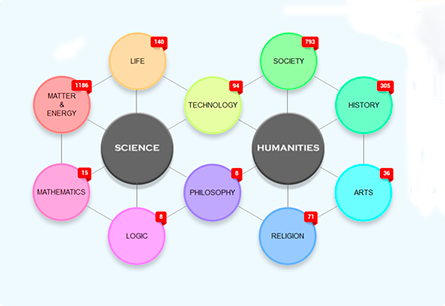 How to navigate
The website consists of nodes (articles which are linked with each other).The user can find nodes with help of search. Nodes are related to each other.

The structure consists of grandparent node – parent node – child node. Clicking on them helps users navigate through the Ontology (the website).
Also, it is possible to explore more visual information using the Time, People and Space icons.

Time
Click here to see events over the entire existence
of mankind.
People
Click to find out who lived at the same time as the person
you are interested in.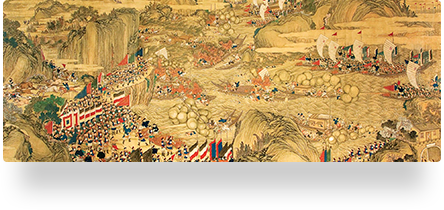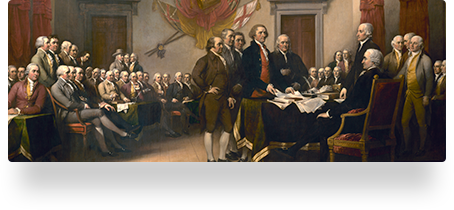 Space
Here you will learn what other significant historical events took place 
at the same time.
What's next?
The user can create an empty node. It has only a title and at least one parent.
How to create an empty node:
Enter the title.

Select a parent node.

Submit for voting.

The user's name is now attached to this node.
To create a complete node, user has to fill in all the required information: description, location, images, time and sources. This is the way everybody can share knowledge.